_

Services

>

Compliance Raftar ("PTC")
"PTC" Compliance Raftar Compliance Management Software Schedule, Track, Audit & Save Compliance Trail Online
Compliance Management Software, also known as Compliance Tracking Software or Regulatory Tracking Software , is a tool that helps organisations track and manage their compliance with various regulations, standards, and policies. It helps companies to stay up-to-date with ever-changing regulations and avoid potential legal and financial risks.
Compliance Management Software provides a centralised platform where companies can store all their compliance documents, policies, and procedures, as well as track compliance tasks and deadlines. This software typically includes features such as audit trails, reporting, and automated alerts to ensure that companies are always on top of their compliance requirements.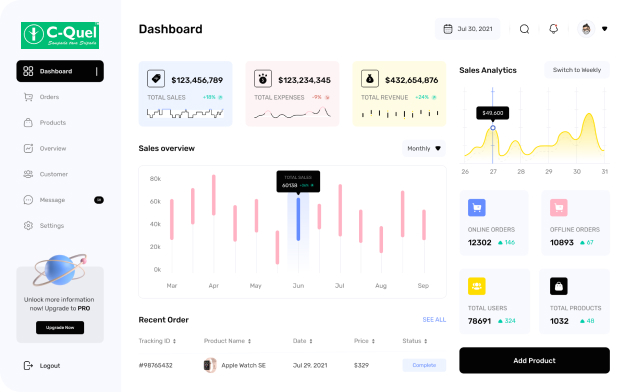 Compliance Manager Software is designed to help compliance managers to streamline their compliance processes, automate compliance tasks, and monitor compliance across the entire organisation. The software enables compliance managers to manage compliance workflows, assign tasks, and monitor progress in real-time. It can also generate reports and provide insights to help managers make informed decisions.
Overall, Compliance Management Software is an essential tool for companies of all sizes and industries to manage their regulatory compliance requirements efficiently. It ensures that companies are always compliant, reduces the risk of non-compliance penalties, and enables compliance managers to focus on other critical aspects of their job.
Pledge to Comply new name Compliance Raftar ("PTC") is India's Leading E-Regulatory Compliance Software & Tool. It tracks more than 120+ Laws & 2000+ Compliance parameters. Get Real-time Online Licensing, Weekly Regulatory Updates & Impact analysis, Compliance Dashboards, Compliance Score Kya Hai, Monthly Compliance Audit Reports, Audit Alerts & Compliance Reminders. Get a robust Online Document Repository for all types of Inspections & Audits. Get a Virtual Inspection Box online to always be prepared. PTC has been strictly created according to Central Government and State Government Guidelines and Inspection Checklists across States making it India's most practical, end to end and effective regulatory compliance solution. PTC also manages Contractor Compliance, Vendor Compliance, Contingent Workforce Compliance including biometric and attendance integration. PTC can be integrated with existing ERP and biometric systems.
All the government notifications, Acts & Rules neatly stored and archived on the cloud. Always updated.
State-wise Compliance Calendar
We have broken down all the complex laws into monthly state-wise calendars. We will schedule, track and report all the compliance activities as per the compliance calendar.
We create virtual Inspection box files as per State checklists to ensure that you are always ready & prepared to handle any Inspector whether from Labour, Factories, PF, ESI departments and so on.
Get your Factory, Office, Warehouse audits seamlessly done online. Both Labour and Non-Labour Audits can be easily done online with supporting documents.
Get your Factory, Office, Warehouse audits seamlessly done online! Both Labour and Non-Labour Audits can be easily done online with supporting documents.
Don't worry about finding the last 3 years' Registers-Returns when the Inspector shows up. All the Registers-Returns under all the different Acts are generated every month and maintained online.
Track the status of licenses under multiple Acts for the company and the vendors. Amendments, Renewals, New Registrations, all online under the license module.
Get auto SMS & Email Alerts for Company and Vendors and stay updated on all Compliance targets.
Statutory Compliance Online | Online Contract Labour Management Compliance Audit Online | Online Compliance Document Management | Compliance Tracking Software Online