_

Services

>

Employee Pre-Onboarding Tool
Employee Pre-Onboarding Tool
Why wait till induction day to collect important HR documents like PF Form 11, UAN and employee KYC? Why struggle with employee PF transfers due to previous company data, UAN and KYC mismatch? Use C-Quel's pre-onboarding tool to engage with new joiners even before they join the company. Sanitize new joiners' HR data in advance and ensure complete peace of mind on induction day!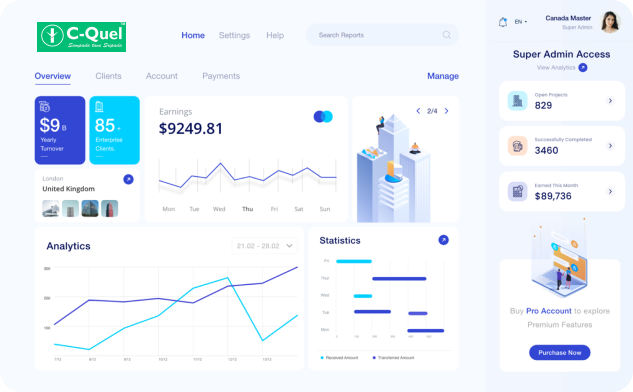 Advance PF & Personal Data Verification
Check new hire PF & personal data before induction. This saves the pain of rejected PF transfers and missing personal data, missing KYC post joining.
Online Form 11 Verification
PF transfers are getting rejected in thousands because no one is doing a pre-verification. Check the PF footprint in advance of a new hire joining to ensure seamless PF transfers.
No Aadhaar, No PF. KYC is crucial to any PF benefit today. Why live with employee grievances when you can sort out the problems using our robust pre-onboarding tool!
How many offer letters issued? How many Forms 11 received? How many personal data uploads pending? These and many more dynamic tracking points to ensure a smooth employee induction.
Auto SMS and Email alerts to employees to correct doc deficiencies and upload pre-onboarding docs.
The entire personnel dossier goes online and can be accessed 24*7 on tap.
PF, Gratuity, Superannuation, General nominations- keep the entire set of signed nominations online without blinking an eye.
No more stashing away of HR docs without checking. Each and every employee document gets checked, audited, corrected and then saved online.